Here's a quick update.
As you can see below, The Machine is finished, it has a new cover, a handful of Advance Reader copies are loose in the wild and it's so damn good that it's even making Andrew Warner—the tough-as-nails interviewer of tech startups—smile!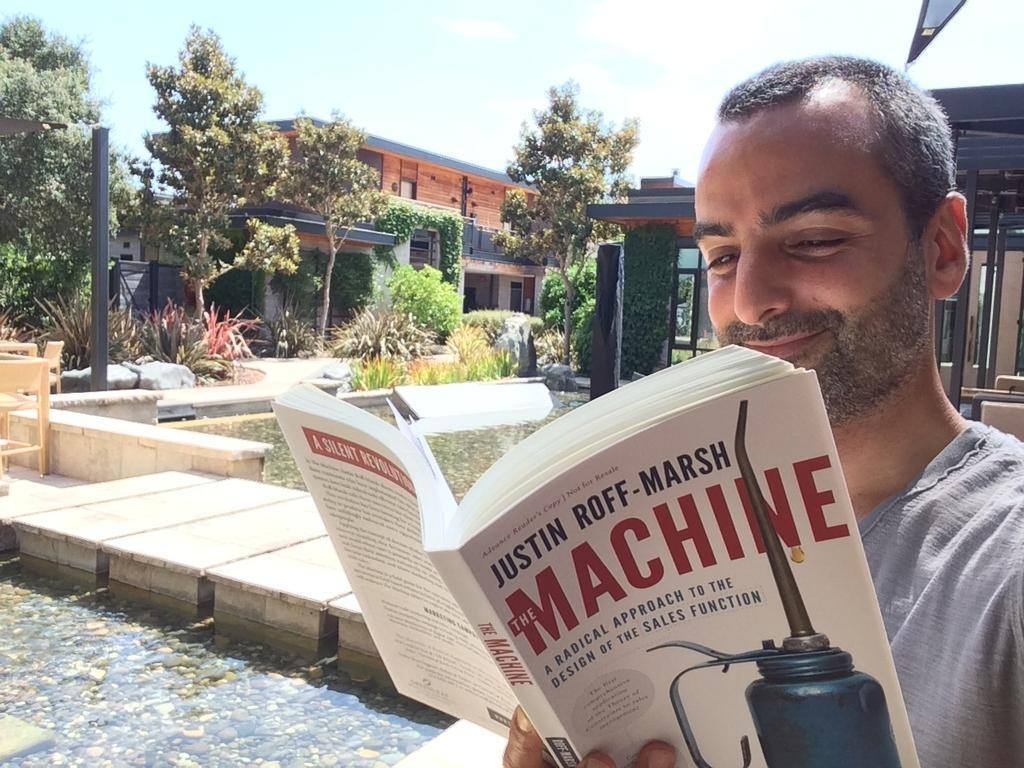 In more news, The Machine will be available in bookstores and online retailers on October 20, 2015.
Prior to then, we'll be running one or two webinars where we'll offer some exciting bonuses to those people who preorder. If you've preordered already, don't worry, you'll be able to submit your receipt after the webinar to claim your bonuses!
Our distributor (Greenleaf Book Group) is reporting that the book is getting picked-up by all the major chains and by most independent bookstores too. The Machine will also be featured in Hudson Airport bookstores (though this representation comes at quite a cost, let me tell you!)
Fortunately, we're not having to pay for all of our good news. Executive Book Summaries has selected The Machine as the one of the 30 business books they will summarize next year. (They pay us for that!) Here's a direct quote.
"We look at business books every hour, every day, and got so excited when we saw your book. We vote by a large committee on which books we are going to cover as the Best of the Year. Your book got a unanimous YES vote. That rarely happens."
Rebecca Clement, Publisher
Soundview Executive Book Summaries
A huge thankyou to a number of clients and friends of Ballistix who read Advance Reader copies and who wrote reviews for the Advance Praise section of the book. You can read (heavily edited versions of) these reviews in the extract below.
Oh, and yes, before you ask, there will be Kindle and Audible versions in the weeks following the hardcover release. (And, yes, I'll be reading the Audible book.)