I've waxed lyrical about Mixergy before.
Andrew Warner is a successful entrepreneur in his own right and, every day of the week, he interviews a founder with a story worthy of note.
Typically, these founders have built (and very often sold) successful tech companies. Other times, they just have a particularly interesting story to tell.
The unbelievable thing about Mixergy is you can subscribe to Andrew's site for free and watch each of his interviews as he posts them (all are live for a week before disappearing behind a paywall).
If my last story about Mixergy didn't compel you to get over there and subscribe, you should probably do it now.
But first, maybe you should take some time to watch Andrew's interview with yours truly on September 26!
In almost an hour and a half (yep, it's an in-depth interview), Andrew covers a lot of ground. From my first vocation (ballet dancer) to my introduction to business (selling insurance) and the long story of Ballistix, including the four pivots (as they're now called) that have lead us to our current model.  I think it's a great interview (but I'm biased, of course).
Oh, and a big thank you to Maria Sipka (who has her own exciting start-up) for recommending me to Andrew.
The finest day of my life
In case you're wondering why it took me so long to post news of the Mixergy interview, I have more news I feel compelled to share.
I don't normally share personal stuff but this is so momentous, I'll have to ask you to humor me.
On October 3, on the Sunshine Coast in Queensland (Australia), Bo and I were married.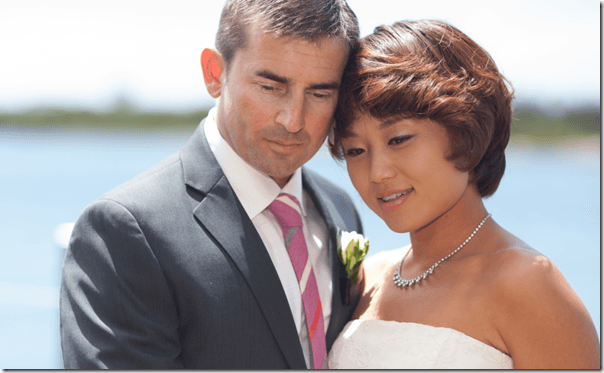 I met Bo at LAX about four years ago. We were both checking baggage and we got chatting about software development and quality assurance (Bo leads the quality initiative at Guthy Renker).
Obviously, with such a gift for casual conversation, we couldn't stand to spend much time apart – and so we've chosen not to!
(As I write this, Bo is working on a little Ruby on Rails application for Ballistix and I'm pestering her with unwanted advice on system architecture!)